The Institute
Instituto Cidade Democrática was born in November 2008 and today has established itself as a social participation Brazilian think and do tank. We raise and analyze data and produce and share knowledge to leverage the power of civil society. We make this transformation happen with network mapping and analysis tools and applying our social technology of Ideas Challenge.
We believe that the influence of ordinary citizens in decision-making on public issues is a key pillar for the strengthening of democracy in Brazil.
What kind of think and do tank we are
We are independent, were born of civil society, are not-for-profit and have no ideological identification. We are small and specialized in social participation, seeking the growing of political influence in our field.
Our arguments come from applied research and consultancies carried out, from where we learn from the collective intelligence across distributed networks.
Our values ​​are democracy and social participation as driving forces behind the transformation of social reality.
In the long run, we want a democracy with a Brazilian civil society DNA, to respond on the one hand, to the immense opportunities offered by the web and on the other, benefits from the great energy and willingness to participate in the Brazilian people to build a country with equal opportunities, environmental sustainability and social justice.
For this, our goal is to measure the progress of social participation ecosystem initiatives towards the effective engagement of 2 million Brazilians (1% of the population) in activities that have the purpose to influence decision-making on public issues.
Goals
We want to strengthen the influence of civil society and build solutions from the collective intelligence. For this to happen, we seek:
Strengthen policies and public investments
Engage people and encourage social participation
Develop strategies to articulate actors and integrate initiatives
Raise and analyze data
Produce and share knowledge
Foster a culture of democratic participation
Leverage it all using technology
What is social participation for us
The desired social participation is one that can create and dissolve spaces infinitely when necessary; representing society's dynamics and life, and distributing rather than creating and institutionalizing spaces of power. These are processes where citizens participate in decision-making on public issues.
From the perspective of a social participation ecosystem, we believe in the interaction of the wide range of initiatives, organizations, collectives, ideas, actions and technologies to promote synergies. This enables the seeking of the common good as an ethical premise and the stimulation of the citizen engagement and civic entrepreneurship.
What we understand as outcome
Implementation of society's proposals through:
strengthening the social tissue
direct and peaceful political actions (task forces etc.)
use of public funds
public policies.
Theory of Change
Our theory of change relates businesses, governments and civil society and identifies exchanges between each of them.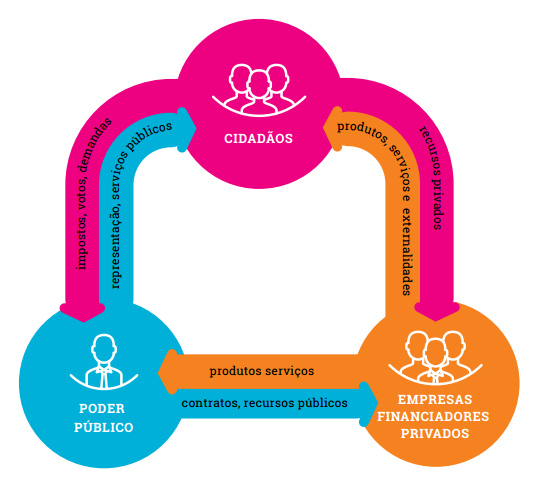 Principles
Our operating principles guide us to join forces with other initiatives that, for us, are part of the social participation ecosystem.

Non-partisanship
Promote society's common agendas that can be embraced by politicians of all parties.

Free Knowledge
Methodologies, open data and code.

Bottom-up
Focus on the territory and its issues, encouraging the development of collaborative opportunities from local agendas created by citizens.

Inclusion
Initiatives that seek expanded social participation, beyond participants of closed groups.

Transparency
Symmetry of information and data sharing should serve to governments, businesses and citizens.

Henrique Parra Parra Filho
From Jundiaí, he has a degree in Social Sciences from USP and a Master's degree in Public Policy Management from USP. Son of the internet and democracy, believes more and more in the power of people to transform things. Co-founder of the Movimento Voto Consciente Jundiaí Conscious. In 2015 he was a consultant in methodologies of digital participation for the SNJ / Presidency of the Republic in the creation of the virtual stage and the implementation of the 3rd National Conference of Youth.

Ricardo Poppi
From Brasília, he holds a degree in Political Science and a Master's degree in Political Science from the University of Brasília. He was General Coordinator of New Media and other Participation Languages of the General Secretariat of the Presidency of the Republic where he coordinated online collaborative public consultations within the scope of the Federal Government and the development of Participa.br. It is enthusiastic of webcidadania and free software for Social Participation.
Audit Committee
The Audit Committee is the Institute's supervisory board, consisting of at least two and a maximum of three members elected by the General Assembly for a two-year term, may be reelected and do not receive any compensation. The Audit Committee shall examine and advise on accounting and annual accounts of the Institute, to be presented at the Annual General Assembly, in accordance with the requirements of the 9.790/99 Law.

Rodrigo Bandeira
Co-funder of Cidade Democrática. Has a master's degree in Public Administration and Government at FGV-SP and specialization in Management for the Third Sector from New York University. Believes that collaboration between society and governments is the virtuous path to the desired positive changes.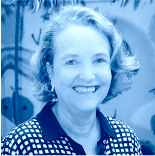 Rosangela Giembinsky
Vice-President of the Voto Consciente Movement, where she has been working for more than 20 years. Rosangela is psychologist and has extensive experience in the social control agenda.
Advisory Committee
Our Advisory Committee is made up of people we admire and they offer in contributions through opinions, data, analyzes and studies.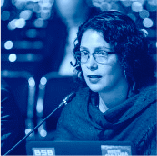 Adriana Veloso
Holds a PhD in Political Science from UnB and has worked at the Ministry of Culture during the implementation of the Culture Live Program and in the Secretariats of Creative Economics and Cultural Policies. He also worked in the Ministry of Justice, covering the approval of the Marco Civil da Internet and the activities of the Pensando o Direito.
Fabiano Angélico
Master in Public Administration and Government (FGV-SP), specializes in Transparency, Accountability and Anti-Corruption (University of Chile) and a degree in journalism. He was coordinator of the General Comptroller of the Municipality (CGM), of the City Hall of São Paulo. He is a senior consultant at Transparency International in Brazil.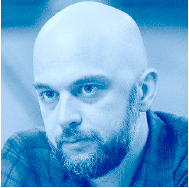 Fabricio Solagna
Holds a PhD in sociology from the Federal University of Rio Grande do Sul. He was executive coordinator of the Rio Grande do Sul Digital Office and consultant on digital participation methodologies for the Presidency of the Republic. Member of the Free Software Association.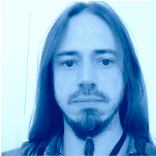 Frederico Bortolato
He is a master in Software Engineering, an analyst at the Legislative Assembly of São Paulo, an enthusiast of open data to promote public transparency and innovative methods and tools for political participation.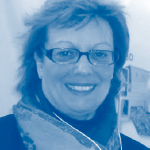 Leila Novak
Ashoka Fellow and creator of the Curumim and Rede Papel Solidário projects.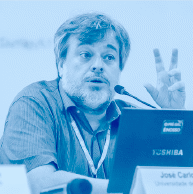 José Carlos Vaz
Professor of the School of Arts, Sciences and Humanities of the University of São Paulo, in undergraduate and postgraduate courses in Public Policy Management. Vice-president of the Administrative Council of the Pólis Institute. Coordinator of GETIP – Group of Studies in Technology and Innovation in Public Management.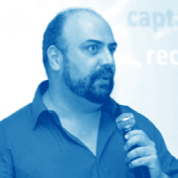 Marcelo Estraviz
Writer and activist. Founder of the Brazilian Association of Fundraising. Co-author of "Fundraising of different resources for civil society organizations", MBA Professor of Management and Social Entrepreneurship at FIA-USP and Gife Management Tools classes.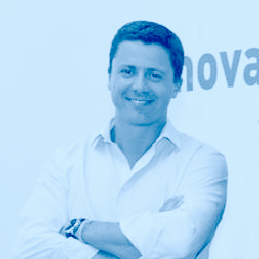 Pablo Pascale
PhD in Social Psychology, is currently coordinating the Citizen Innovation Project at the Ibero-American General Secretariat (SEGIB). Previously, he worked as a consultant in international organizations, designing and implementing participation processes.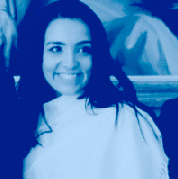 Bruna Santos
Leads the area of knowledge at Comunitas and is an adjunct professor of the global master of public administration at Columbia University. She is currently chairman of the board of Open Knowledge Brasil. She was a project manager at Columbia Global Centers / Rio de Janeiro, where she led programs related to public policy, innovation and education.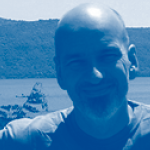 Fábio Novo
Synthesizer, therapist and coach. Facilitates meditation and self-knowledge groups and participates in several projects of social transformation. He is the creator of the Holoplex platform, a creative synthesis between activism and culture, science and conscience, psychology and spirituality, past, present and future.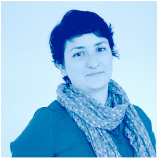 Fernanda Campagnucci
Journalist and master in education. She acts as an analyst of public policies and governmental management in the São Paulo City Hall, where she develops projects of open government and public integrity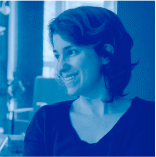 Kalinca Copello
PhD by the Science and Policy Research Unit (SPRU), since 2003 studies and works with the use of ICT for transparency, participation and political engagement. She was a project coordinator at ITS Rio. She is currently a Fellow at CES, in the project "Enabling Multichannel Participation Through ICT Adaptations – EMPATIA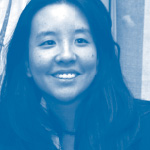 Jéssica Kobayashi Corrêa
Psychologist and master in Educational Psychology from PUC-SP. Graduated in Integrated Coaching by the Integrated Coaching Institute.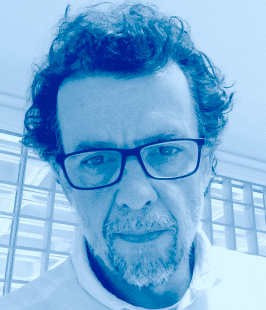 José Murilo
Specialist in public policies for digital technology and the internet. He has been in the Federal Government since 97. He coordinated CulturaDigital.BR and participated in the design of the Cultural Maps project. He was editor of lusophony at Global Voices Online (2006-09), at the Berkman Center at Harvard University. It promotes the reflection of the digital environment as an ecosystem in the Digital Ecology network.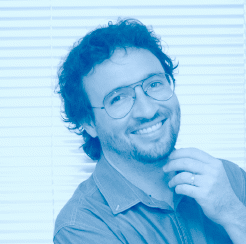 Marco Konopacki
Holds a PhD in Political Science from the Federal University of Minas Gerais (UFMG) and Master in Political Science from the Federal University of Paraná (UFPR). He was an advisor to the Ministry of Justice, during the regulation of the Marco Civil da Internet. He is coordinator of the area of Democracy and Technology of ITS Rio.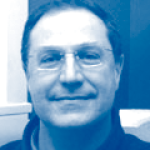 Pierre Lévy
One of the leading philosophers of the media and the Internet today, is sociologist and researcher in information science and communication and studies the impact of the Internet on society, the digital humanities and the virtual. He developed a network concept, along with Michel Authier, known as Arbres de connaissances (Trees of Knowledge).