Strategy to promote that every ordinary citizens, public officials, parliamentarians, social movements and organizations can form collaborative communities and strengthen networks of people and organizations working on issues of interest.
Structured as an open innovation methodology for social participation, it uses free software and is published in an open format. Recognized as social technology by the Bank of Brazil Foundation and FINEP.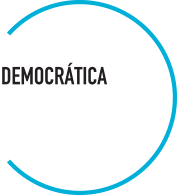 The competition has five steps

Inspiration: Users are invited to send pictures and messages to inspire participants of the contest.

Union: to gain strength and visibility, the ideas that are similar can be joined into one, adding up their comments and supports for relevance.

Proposals: moment in which participants create proposals to respond to the theme of the competition and others participants can comment on proposals in order to qualify them.

Announcement: after an analysis of all proposals, it is when the winners are made known, which are those who have had more comments, supports and followers, within pre-established categories.

Applause: participants can choose the best ideas and provide support, in the form o a vote, for as many proposals as they like.
Using the Ideas Competition is free, requiring only that at least 0.2% of the population of a territory is active in the digital platform for us to start a new idea challenge.
Sorocaba Colaborativa
Developed in the city of Sorocaba, São Paulo, with the support of the Municipal Council and the Department of Education, was focused on the local youth, especially students from four public schools.
Participants: +900
Proposals: +140
Supporters: IBM and BrazilFoundation
Year: 2015
Territory: Sorocaba/SP
Webcidadania Xingu
Held in 11 municipalities in the area of ​​influence of the Belo Monte dam in the Brazilian Amazon, handed the Committee Manager of the Xingu Regional Sustainable Development Plan and the General Secretariat of the Presidency 17 proposals in the form of projects to be financially supported.
Participants: 873
Proposals: 421
Supporter: Norte Energia SA e Secretaria-Geral da Presidência da República
Year:: 2014
Territory: Altamira/PA, Placas/PA, Pacaja/PA, Uruara/PA, Vitoria do Xingu/PA, Gurupa/PA, Medicilandia/PA, Porto de Moz/PA, Senador Jose Porfirio/PA, Anapu/PA, Brasil Novo/PA.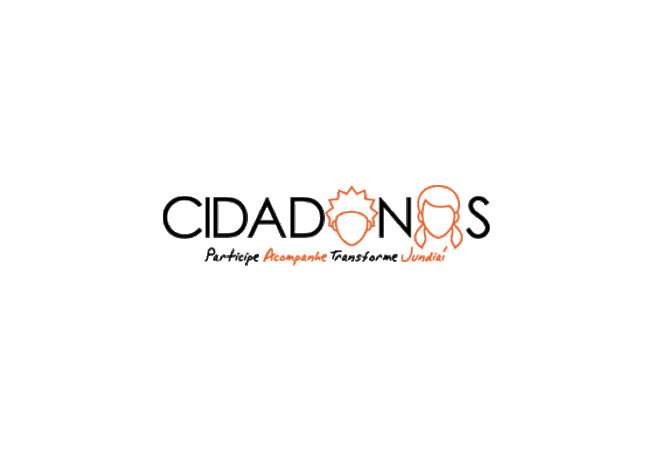 Cidadonos
 In the city of Jundiaí, São Paulo, it is the leading challenge developed by the Institute, in partnership with Movimento Voto Consciente Jundiaí, it has been the laboratory for the improvement of our methodology. Three editions of the challenge were already held in this city.
Participants: +7000
Proposals: +1100
Executioner partner: Movimento Voto Consciente Jundiaí
Years: 2013, 2014, 2015
Territory: Jundiaí/SP
AgitAção
 In the city of Sorocaba, in São Paulo, this Idea Challenge sought the transformation of neighborhoods from collaborative actions, focusing on youth activities in the city.
Participants: 130
Proposals: 65
Executioner partner: Municipality of Sorocaba
Year: 2014
Territory: Sorocaba/SP
What Is Your Dream for Várzea 2022?
 The mobilization, focused in the city's youth, contributed with proposals aimed at the strategic planning horizon of the year of 2022 for the municipality of Várzea Paulista, in São Paulo.
Participants: +1000
Proposals: +380
Supporter: Municipality of Várzea Paulista
Year: 2012
Territory: Várzea Paulista/SP
What Is Your Dream for Vila Pompeia?
Collaborative initiative to construct neighborhood master plan, collectively funded, mobilized the residents of Vila Pompeia, in the city of São Paulo, shaping their desires to influence the drafting of the strategic master plan of the city.
Participants: +280
Proposals: 117
Supporter: crowndfunding
Year: 2013
Territory: São Paulo/SP
STRENGTHENING BRAZILIAN
SOCIAL PARTICIPATION ECOSYSTEM
Developing infrastructure for social participation is this program's goal, which includes focus in initiatives and projects and aims at strengthening joint actions of different actors in the field.
We understand that, by being of public and collective nature – albeit privately, as NGOs, associations, institutes etc. – social participation field's initiatives should act in consortium form, sharing goals and agendas, seeking synergies, and agreeing upon common goals.
In five years, we expect to have:
Robust ontology being used by the major initiatives of the field, allowing databases to be analyzed together
Census of the initiatives of the field of social participation, trend analysis, evaluation of coverage and effectiveness of the use of funds
Events promoting the improvement of the influence of society in decision making on investments and public policies

Brazil Social Participation Ecosystem Mapping
The idea of mapping the Brazilian ecosystem of social participation arose from a need to unite actors in this field, identifying their skills and expertise in order to promote synergies in their performances.
The project mapped actors involved in Brazilian initiatives, working in the field of social participation, with a special look at those who were connected with the mental models promoted by the web. With this, the study pointed out possibilities for increasing the capacity of incidence of their actions and the construction of new public policies and investments.
390 people attended, from 94 cities of 24 Brazilian states, offered information on 602 initiatives and organizations. Citizen participation, public policies, participatory democracy and mobilization and coordination were the most frequently mentioned areas of interest by the participants.
Techyredes
Designed to be a method to boost social networks dedicated to causes using web tools and interaction protocols to turn the defense of civic causes in the greater engagement in Internet activity, this research focused in training, research and development tools. Techyredes method provides high productivity gains and the impact of hundreds of networks, developing thousands of campaigns engaging millions of citizens worldwide.
Skills in management, communication and knowledge management combined with techniques of social ranking, open innovation, crowdfunding, online activism, among others, are accessible to all civic network.

Social Participation Common Vocabulary
A vocabulary or ontology is a model of representation or conceptual schema that defines concepts and the relationships between them to describe and represent certain area of ​​knowledge. It serves to facilitate the sharing and reuse of a knowledge domain, as well as the common understanding of the structure of information among people or software developers.
This project aimed to create a common vocabulary for people and organizations that need to share information on the dynamics of social participation in Latin America.

Mapping Water SP
The State São Paulo has lived the greatest water crisis in its history. The drought – in its main water supply systems – deforestation in watershed areas, added to pollution, and lack of clear and transparent guidelines by governments, have helped to aggravate the situation that affects millions of people.
Thinking to address this issue differently, Instituto Socioambiental (ISA) has developed the project "Water@SP" in order to map agents and proposals that can collaborate in combating the crisis. As first time partners, we could help to accomplish the mapping of initiatives, best practices and short and long-term proposals developed by people who have already worked in this field.

Democracy Week
The Democracy Week was designed for us, together with Instituto Atuação and Politize!. The first edition took place on November 23, 2015, in the city of Curitiba, with the ambition to become an annual event held in a decentralized manner in all regions of the country.
The Democracy Week aims to promote Brazilian democracy in its various forms and dimensions, through panels and workshops.